Rosendale United Church
Established 1907

Rossendale, Manitoba, Canada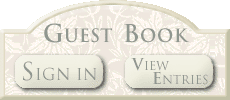 This site was begun in 1999 as a history of Rossendale Church and is currently maintained by
Bill (Charles) Shirriff
.
for the interest of present and former community members.
   This website is not in any way connected with the United Church of Canada nor with any of the officials of the Rossendale United Church.

     Anyone who objects to having their photo image on this site for any reason may have it removed immediately by emailing:                                           Bill (Charles) Shirriff.
Please enter comments in the Guest Book or click on the email button. Information or photos are welcome.

Thank you.

Interesting Sites::


-
New Canadian Novels
.by Charles Shirriff

-
Canadian Writers and Writer Resources
complile by: Charles Shirriff

- Screenplay  (
Alabama Calling
)  by Charles Shirriff
This page was last updated on: April 13, 2016